VENTURA
TRANS AND SERVICES
We are reaching
25,413 CUSTOMER!!!
Since 2008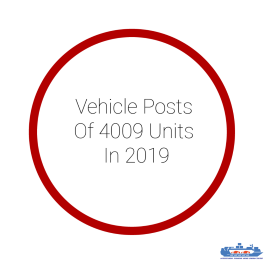 About Us
Our company has over 11 years of experience in managing vehicle shipment / delivery between Peninsular Malaysia (Port Klang) to East Malaysia, Sabah, Kota Kinabalu (Tanjung Lipat Port), Sarawak, Kuching (Pending Port) and Vice versa. We also offer relocation services from port to port, port to door, door to port and door to door using car carrier, single carrier or driving way. We are able to manage various types of vehicles such as motorcycles, passenger cars, compact cars, MPVs, 4WD, 4X4, SUV. We can also manage light and heavy commercial vehicles such as bus, crane, lorry, excavator and others more. Feel interested with our services? Do not hesitate to call us at 010-3851177.
Learn More
Testimonials
Let our previous customer tell you how good we are
RoRo Shipment
What is RORO? It is a term for roll-on roll-off cargo which is driven on and off a vessel.
Collection & Delivery
Collect vehicle from customer location to port and deliver back to customer at destination.
Marine Insurance
Protection plan for the vehicle during shipment due to natural disaster.